Vacation packages for families or groups represent an ideal opportunity to organize an unforgettable trip together with loved ones or a group of friends. In this article, we'll explore what to consider when choosing stays for families or groups, as well as the different types of deals available and the benefits they offer.
Aspects to consider when choosing stays for families or groups
Size of accommodations: When traveling as a family or group, it is important to consider the size and layout of the rooms or suites. Checking if solutions such as connecting rooms or apartments are available can make your stay more comfortable and functional.
Services and activities for all ages: ensuring that the chosen destination offers a variety of services and activities suitable for all ages of participants is essential. From children's pools and play areas to sports and entertainment activities for adults, a wide choice of options ensures that everyone can enjoy their holiday.
Dining options: considering the presence of restaurants or food outlets on the premises or in the vicinity is important to accommodate the different food preferences of the participants. Options such as buffets, à la carte restaurants or catering service can be evaluated according to the needs of the group.
Types of travel offers for families or groups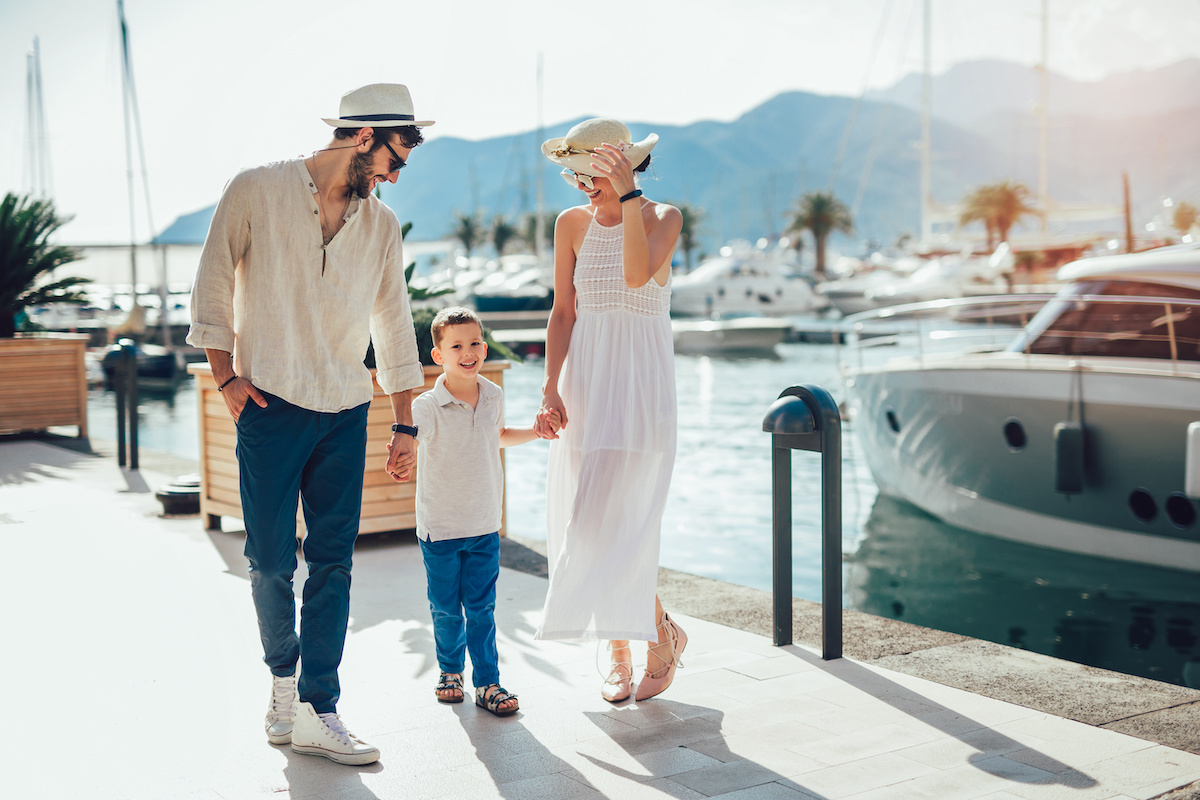 All-Inclusive Packages: All-inclusive packages offer the convenience of including food, drinks, and sometimes activities in the price of your stay. This type of offer allows you to plan your budget more precisely and enjoy a carefree experience.
Children's Programs: Many properties offer children's programs that include entertainment, sports, arts, or educational activities. These programs allow parents to relax knowing their children are engaged in safe and fun activities.
Personalized group packages: some travel agencies or facilities offer the possibility of personalizing vacation packages for families or groups. This allows you to tailor your stay to the specific needs of the group, including additional services, excursions or specific activities.
Advantages of travel offers for families or groups
Cost savings: Choosing a family or group vacation package can offer financial benefits through discounted rates or fixed prices on accommodation and activities.
Simplified organization: opting for a package holiday means having everything organized in advance, from transport to accommodations and activities. This reduces the stress of organizing and allows you to focus on enjoying your holiday.
Shared experience: traveling as a family or in a group allows you to create unforgettable memories and share unique experiences. Vacation packages for families or groups encourage interaction and sharing special moments.
Dedicated services: many travel offers for families or groups include dedicated services, such as assistance during your stay, entertainment or guided activities. These services aim to meet the specific needs of the participants and ensure a memorable holiday.
Choosing a holiday package for families or groups can offer numerous advantages, including reduced costs, simplified organization and dedicated services. Considering key aspects such as accommodation sizes, amenities for all ages, and dining options help plan a vacation that fits your group's needs. Taking advantage of the different types of offers, such as all-inclusive packages or programs for children, can make the travel experience even more pleasant and satisfying for all participants.
You may also like